WE AIM TO OFFER YOU FAST AND PERSONAL SERVICE
Triton is a dynamic and innovative exporter of Quality Icelandic Seafood. We aim to offer you fast and personal service and hope to establish long term business relationships. Please click on our "products" tab for a detailed list of our assortment. Feel free to contact us if the product you are looking for is not listed. We are happy to assist you.
Our commitment to excellence has been appreciated by clients worldwide. We offer ready-to-market consumer products or supply you with the finest raw material available directly to your port of call. We are here to serve you. TRITON strives to supply a wide range of quality seafood products. Amongst our wide assortment you will find all types of fish roe and frozen fish, as well as full range of canned and preserved fish products. Should you not find what you are looking for on our website, please feel free to contact us and we will assist you with your needs.
Who we are
We are passionate about what we do
Helga H. Jónasdóttir
Office Manager
Ásgerður Hildur Ingibergsd.
Accountant
TRITON Ltd. is an Icelandic export business. It was established in 1977 and has been in the hands of the same family ever since. From the very beginning, the company has specialized in gourmet seafood, such as Lumpfish or Capelin Caviar, Canned Cod Liver or Cod Liver Pâté, Cod Roes, various Seafood Pâtés and Spreads, and other North Atlantic fish specialties.
Over the years, the range of our products expanded, and today TRITON is a very brisk exporter of all main groups of Icelandic fish and fish products.
Only the finest raw materials qualify for TRITON seafood, and the most stringent quality assurance systems are applied to every stage of production.
TRITON has a solid reputation amongst its numerous customers all over the world for highest product quality, a friendly, personal business approach and reliable services.
We are looking forward to hear from you.
Ormur Arnarson, Director TRITON LTD.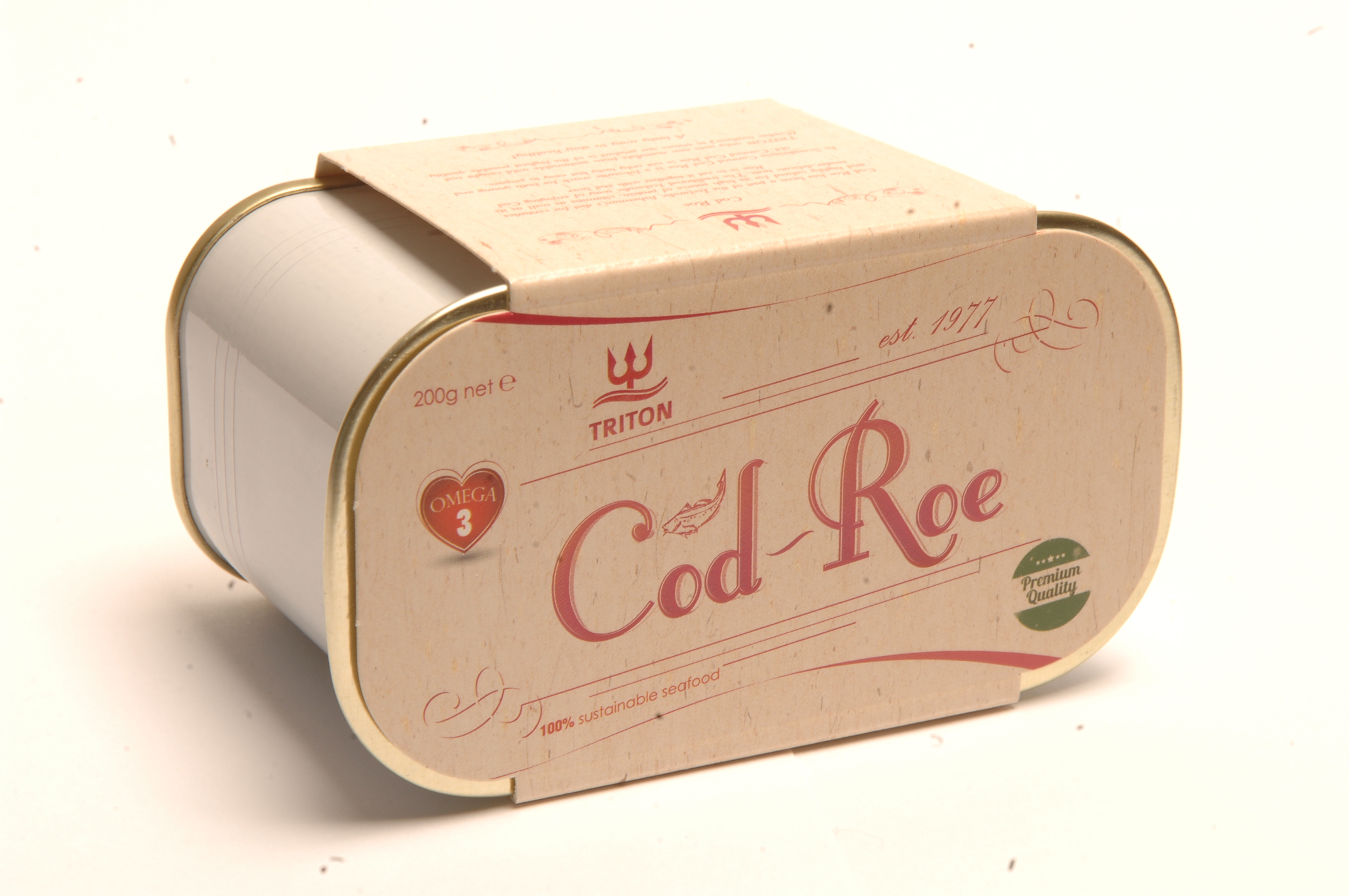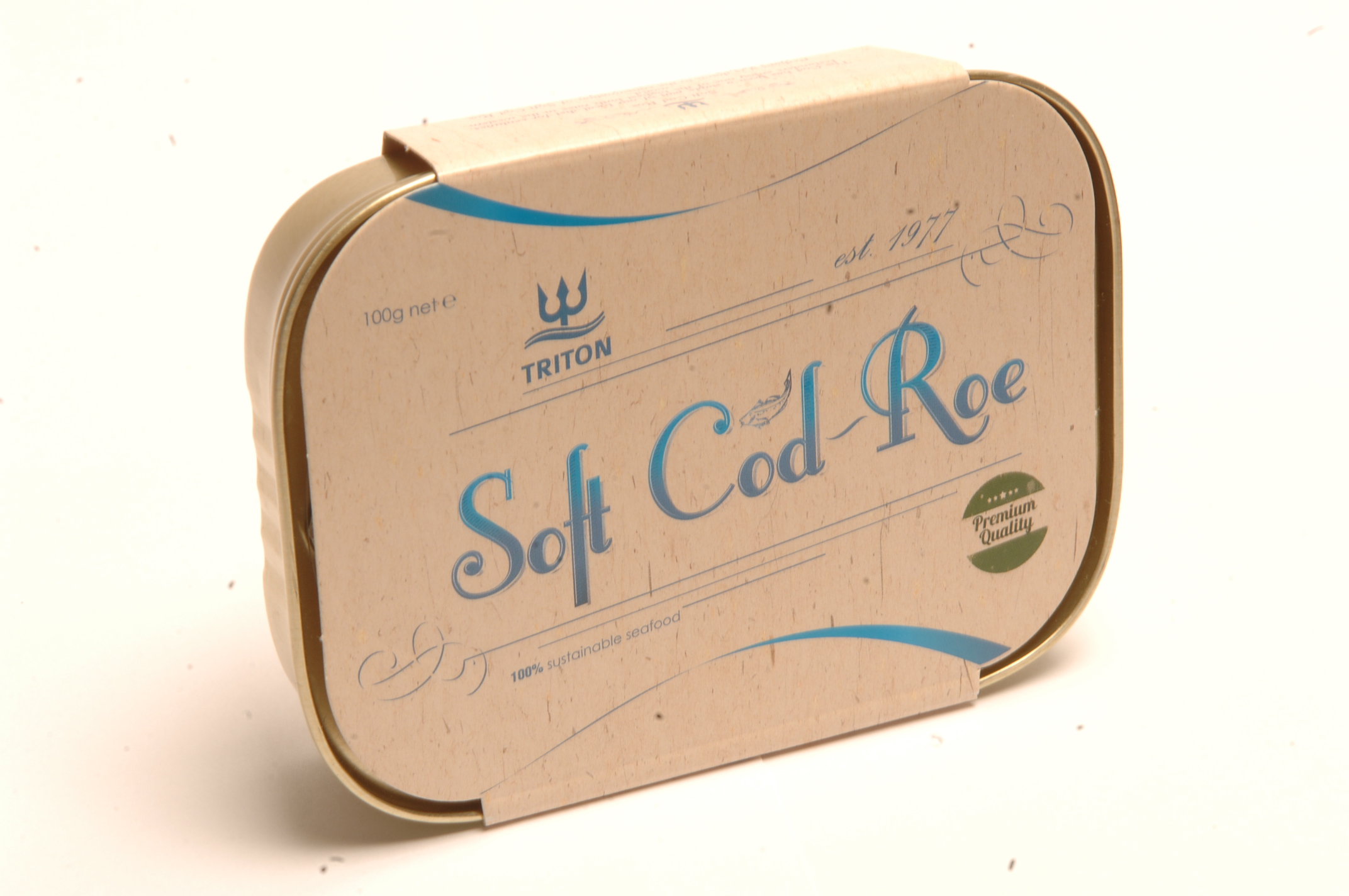 consumer products and raw materials
Triton supplies a wide range of high quality seafood products in consumer packages (ready-to-eat)
For retailers and processors:
Amongst our rich assortment you will find all types of fish roes and frozen fish, as well as full range of canned and preserved fish products.
Should you not find the product you are looking for on our webpage, please fell free to contact us. We will be pleased to assist you.
Consumer products
Please note that some of the images showing TRITON products packaging may not be 100% correct at the time of viewing, We are in the process of updating both our TRITON brand and our webpage.
cod liver in own oil
120g club can
Cod liver is a delicacy appreciated by gourmets all over the world, though it may be best known under its French name "Foie de Morue".
Cod liver is often considered the ecological, economical and ethical alternative to the widely known "Foie Gras" or "Goose Liver".
The raw material for this product comes from codfish caught by Icelandic coastal boats, mostly by long-line or hook-and-line fishing. The fish is gutted immediately after landing, within 24 hrs from catch.
The liver is thoroughly cleaned and hot smoked to separate part of its rich oil which is set aside for medicinal purposes. After that, the pieces are placed into cans. No other ingredients are added except salt.. During can sterilisation more oil separates from the liver. The final product has a mild and gentle taste, and the discharged oil is pure and clear, which is a sure sign of a good product.
Cod liver is very healthy and rich in essential fatty Omega-3 acids, in particular the Omega-3 fatty acids EPA and DHA. It is also a plentiful source of vitamins A and D. Its oil is considered to promote healthy cardiovascular function and to help maintain healthy cholesterol levels.
Cod liver pate:
120g club can
Consists of cod liver, cod roes and some spices. The cod roes serve as a binding agent to achieve the right consistency of the paté. Like cod liver, COD LIVER PATÉ is a very popular spread on toasted bread, biscuits or crackers. And it is healthy, too!
Cod Liver Paté is a rich source of Vitamins A and, as well as Omega-3 fatty acids. Cod Liver Paté has all the healthy benefits of cod liver with the added fresh taste of a paté.
CAPELIN CAVIAR BLACK OR RED:
50g/100g/340g/500g/950g glass jars
Similar to lumpfish, this fresh and dramatic roe is usually reserved for Oriental cuisine and garnishing. The perfect choice to decorate Asian-inspired dishes, capelin caviar bursts with fresh flavour. Capelin caviar is usually served as an appetizer, or side dish.
Lumpfish caviar black or red:
50g/100g/340g/500g/950g glass jars
Lumpfish caviar is produced from lumpfish harvested in the North Atlantic. The small and very crisp eggs are dyed black, red or gold.
FRozen Masago from seasoned capelin roes:
450g plastic boxes
Masago is very popular in Japan. Masago is the roe from the smelt fish, used popularly to top sushi and sashimi dishes because of the bright color and mild flavor of the tiny eggs.
Lumpfish, frozen whole or fillet
The Lumpfish is a newly discovered delicacy in China. Its white meat and thick gelatine-like skin offer a wide variety of cooking options. It is also well suited for sushi and sashimi.
Selected cod roe and industrial cod roe:
Frozen Cod Roes selected & industrial cod roes (all sizes). Block and IQF smoked and salted cod roe.
salted or frozen lumpfish roes:
Various packaging
Lumpfish roe is processed and salted roe of the female lumpsucker. Similar to salmon caviar it is sometimes used as an alternative to sturgeon caviar.
Contact Us
Please fill out the below form if you have any questions about our products or would like to ask for a quotation.
Our Office
Triton ltd
Grandagarður 16
101 Reykjavik, Iceland
Tel: +354 562 25 62
E-mail: triton@triton.is